Click Question Bank in the menu bar.
Click New Question Bank to create a new question bank.
Enter information and click Create Question bank.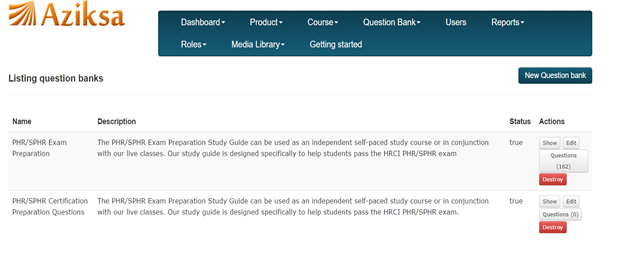 Click on questions as shown here to add questions to your question bank.
Click New Question to create one question or Click browse to upload mass questions from excel file.