Click Notification as shown here.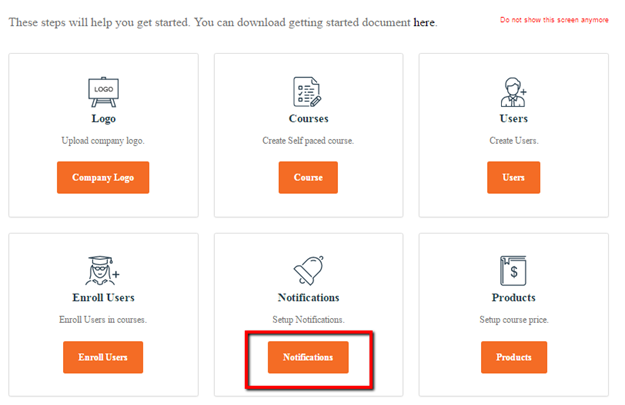 Aziksa provides you the notification for the following events.
Course has been deleted
Course has expired
ILT Session Changed
ILT Session Deleted
ILT Session Today
User Enrollment
User Un-enrollment
User Deleted
Certification Issued
Certification Expired
Click New Notification
Select the notification type from the drop down box, type in the information and click submit button.
Sample listing of Notifications.