To create a course, click on course button as shown below and follow the prompt.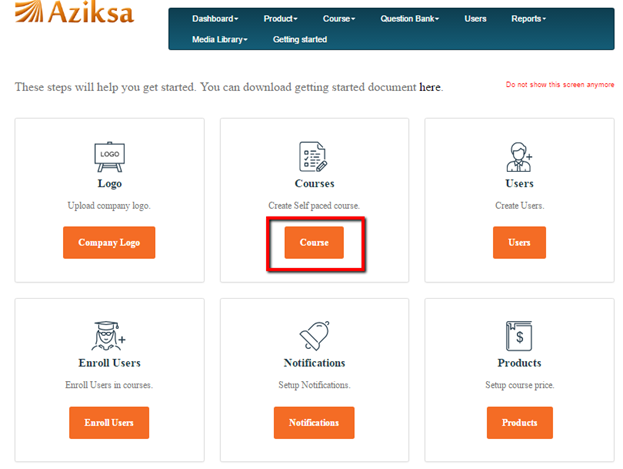 Here you can upload videos, image, document and more to attach these you're your course.
Later you will learn about media library for reusing them. After submit, it will take to your dashboard.
On Getting Started page, click on "Dashboard", it will take to your Dashboard page.
On the dashboard, click on "Start" button, it will take you to Course details page.
Click on Edit icon as shown below to change any course outline.
Add documents
Add Videos.
Add Images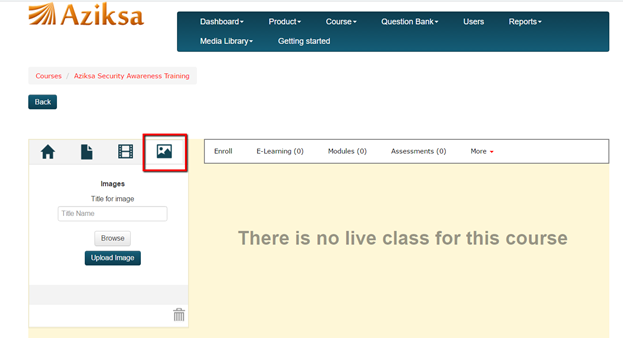 Click Assessments to create an assessment for your course.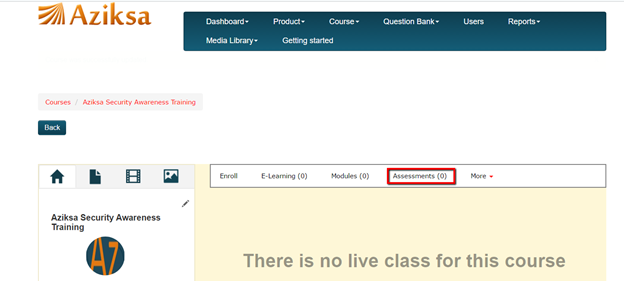 Click "New Assessment".
Enter/Select all the required data. Then Click Submit button.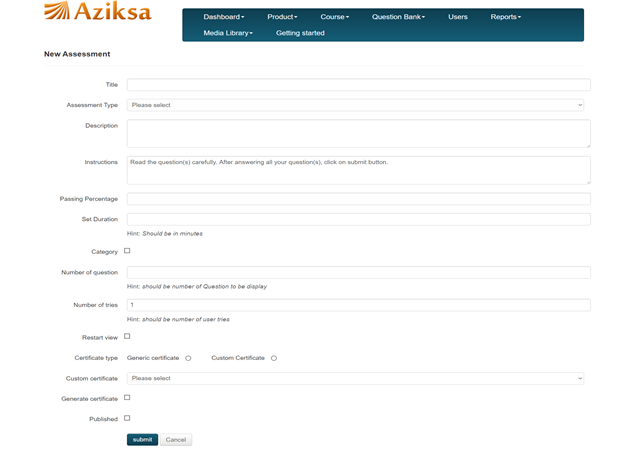 Click "Questions" to Create/Upload Questions for the assessment.
You can create one question at a time or import questions from an excel file. You can also import questions from your questions bank.
To make assessment available to your users, change published to Yes.