To create a virtual class, you need to create a course first by following the instructions in the previous section. After you have created your courses, click on dashboard.
On dashboard choose your course, where you want to add a live virtual class and click "Start"
Click on Add new class.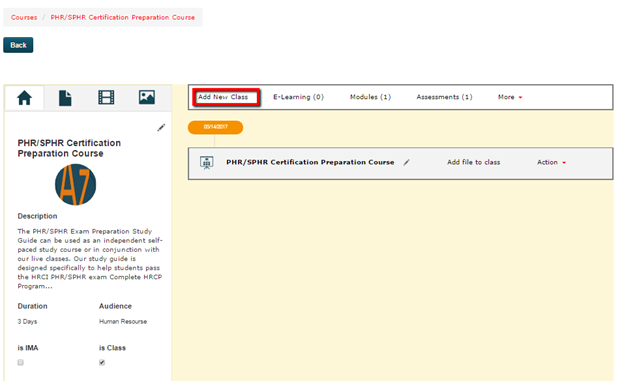 Fill-in the class information and click submit. If you have not created an Instructor earlier, the dropdown box will not show any name. Once you create an instructor profile, you can come back and assign the Instructor to the class.
Now you can many functions such as add schedule to your class, enroll your students, send emails to name a few.